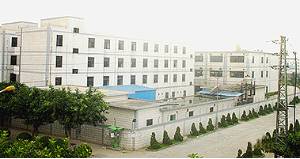 "Vertical Integration Sets Key Joy Apart"
Vertical integration. One-stop shopping. Whatever you call it, at Key Joy it means one thing, total control over the development of your cable assembly rests solely with us, from beginning to end. There is no other supplier of cables, coil cords, or cable assemblies who can match our extensive engineering, customization, manufacturing, testing and logistics capabilities, all located under the roof of our 270,000 square foot facility in Shenzhen, China.
Because our in-house abilities cover everything you might need, from prototype development to final product, we have no engineering limitations. Our exceptionally talented and highly skilled engineers work in groups based on industry expertise, but our cross-functional stage-gate development process ensures that you receive the full benefit of our collective experience.
We do our own tooling and prototyping, so flexible and speedy delivery is the norm. We manufacture and coil our own cables, and offer private labeling, pad printing and custom color matching. Our on-site product reliability assurance program includes x-ray testing, flex testing and other forms of stress and failure inducing tests. So when we say your industrial cable will last for nine million cycles, we have the data to back it up. We even have our own UL-approved burn chamber, so we can speed approvals and deliver product sooner.
But our engineering does not stop there. We go to great lengths to add even more value by designing with ergonomics in mind. We will shape your industrial connector to match other elements of your product, add features to improve tactility to the user, or color-code cables for easy identification. Your cables and assemblies will not only perform well, but can help simplify operation of the machinery to which they are added. From the big picture to the smallest details, we are more than able to handle any kind of industrial cable or assembly challenge you might face.